Top 10 Scholarships for Indian Students to Study in Germany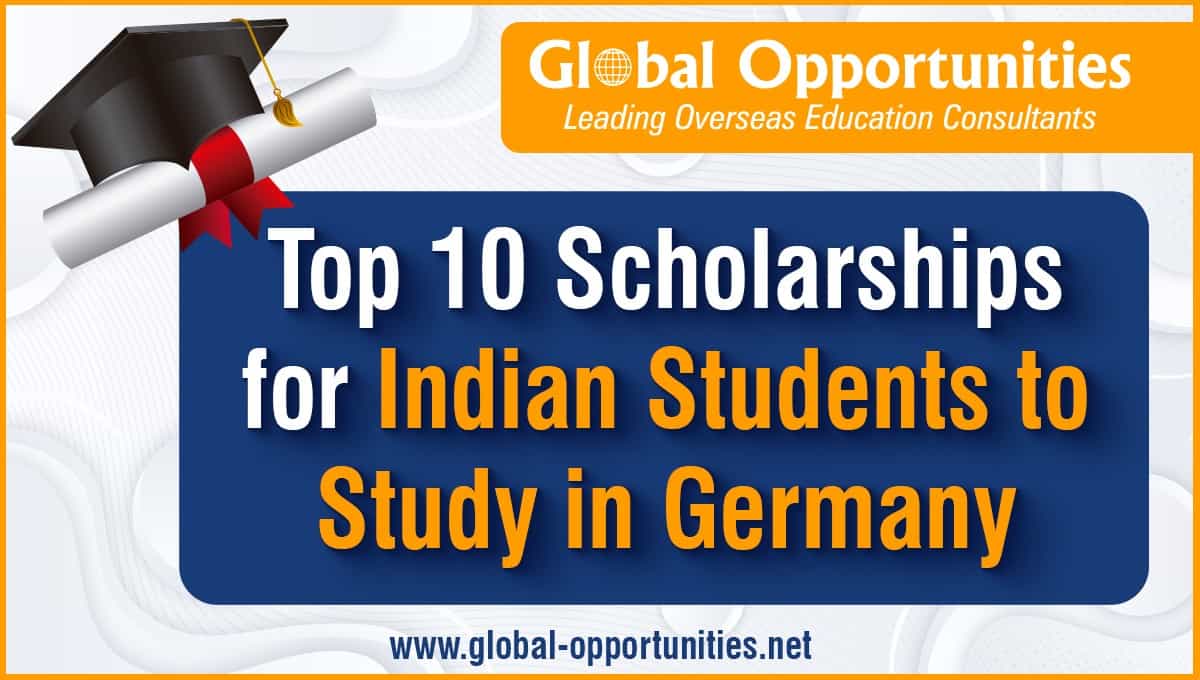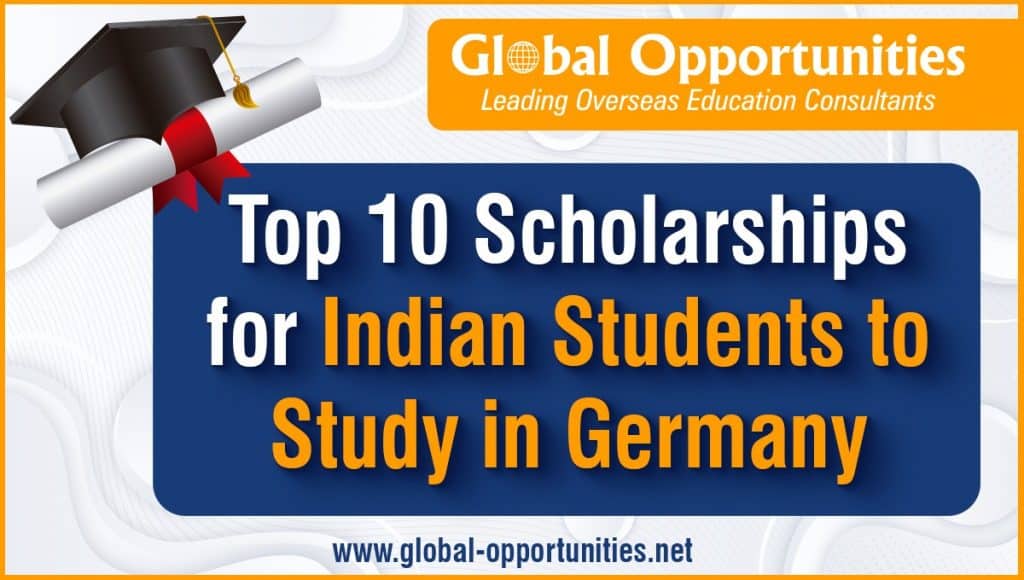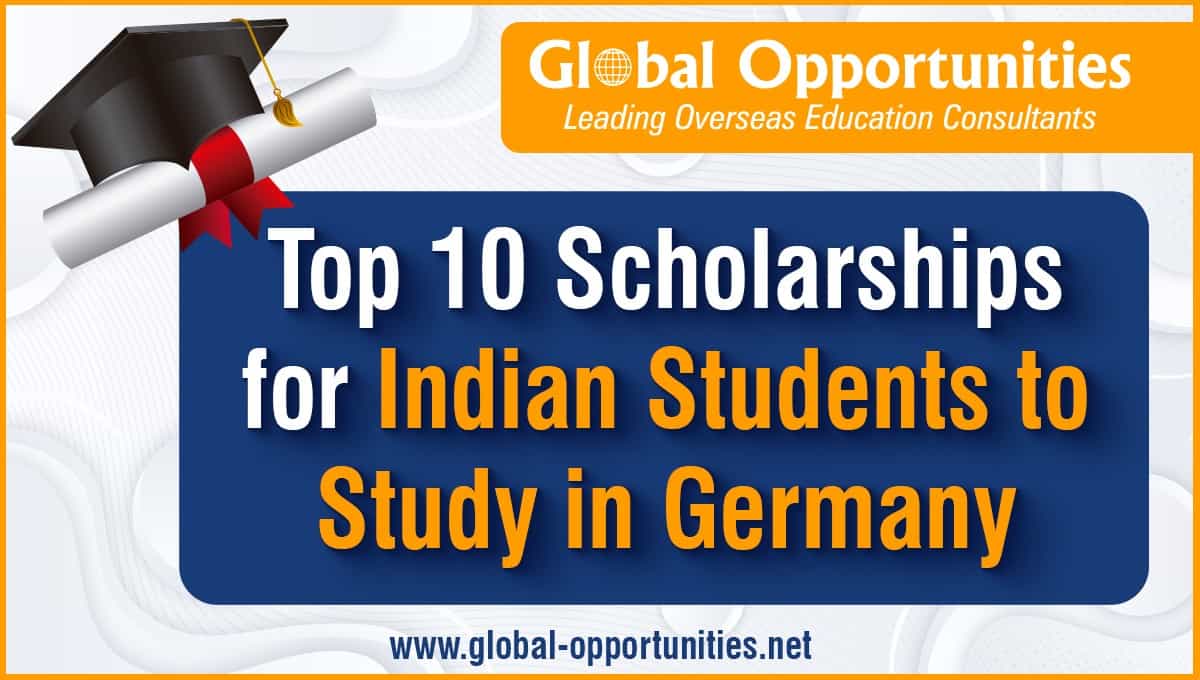 Germany's education system is exceptionally stable and well-organized, ranking in the top three globally, making education there quite prestigious. Students who graduate from Germany have an advantage over their peers in practicality and functioning, particularly in business and other areas of education, particularly on the technology front.
Read More: Best countries to study abroad for Indian students
In addition, Germany is one of the few countries that does not make students feel the financial burden of studying there; essentially offering quite an affordable university admission and a plethora of scholarship programs so that students of all talents and specialties are admired and rewarded for their achievements, and can confidently face the future without financial constraints.
The top ten German scholarships program for Indian students are as follows:
DAAD WISE Scholarship Program

DAAD WISE is a German scholarship program for students who have achieved a grade point average of more than 85 percent. Students will get a daily allowance of an average of 25 euros for their day-to-day expenditures, with the deadline for applying for the DAAD WISE Scholarship this year being July 15, 20×22.

Deutschland Stipendium (German Scholarship)

This scholarship provides both financial and non-financial support to the most talented and high-performing students across the world. Students in Germany are free to show their skills, have fun, and provide joy to others. The scholarship is awarded for two semesters at least, but may also be provided for a maximum time which covers the entire period of study. The scholarship provides students with a monthly stipend of 300 euros.
Get Feel free to connect with our experts for a

free counseling session
Erasmus Scholarship program

The Erasmus fellowship allows students from their home country to spend one or two semesters in Germany to get experience with modern education. In addition, students can apply for the Erasmus scholarship many times to cover their tuition fees and living expenses. German scholarship programs can provide much-needed educational mobility and educate students to face future challenges, making them in demand.

Heinrich Boll Foundation Scholarship

This German fellowship, named after Heinrich Boll, a Nobel Laureate in Literature, is given to roughly 1400 international students. Students must submit a written application and social commitment reference and engage in a one-on-one interview and a group discussion. Students will receive 1000 euros.

Friedrich Ebert Scholarship

Friedrich Ebert was a former president noted for his peace efforts. Students who volunteer for social welfare are eligible for this scholarship, which pays 750 euros for a bachelor's degree and 850 euros for a master's degree.

Graduate School Scholarship Program (GSSP)

The GSSP is a German scholarship program that provides students with a monthly stipend of 1200 euros and a yearly research grant of 460 euros. This fellowship is intended for students interested in pursuing a Ph.D. project at a reputable German university.

Konrad-Adenauer Stiftung Scholarship

KAS is a fully financed German scholarship program that includes health insurance and a family stipend, specifically for overseas students who are fluent in German. This scholarship covers all available German courses, and the deadline to apply is July 15, 2022.

ERP Study Scholarship

Students with a bachelor's degree in economics and two years of work experience want to finish their master's degree and research. Students will get 850 euros per month in addition to a 460 euros study allowance and a travel allowance and are eligible to apply for a family allowance.

EMS Study Scholarship

Students with a solid academic record and a solid social involvement who want to improve their personality, management, and business abilities can apply for this scholarship at the European Management School (EMS). Students will receive a 50% tuition discount and additional possibilities of working at a top global business organization.

Kofi Annan MBA Program

Kofi Annan was a social worker, and this scholarship is intended for students who aspire to be tomorrow's leaders. Students will get a two-year MBA scholarship under this award, and the deadline to apply is September 30, 2022.
Important Resources to Read:
Conclusion:-
Germany is one of the top three countries in the world in terms of educational systems, and it is undoubtedly the most inviting and has the most reasonable tuition fees. Local and international students pay no tuition at German public institutions, and private universities are likewise suitable. Furthermore, Germany offers various scholarship options for students to get money for living expenses, easy insurance, and sometimes even a family allowance, providing students with a relatively informal education that allows them to focus entirely on their studies. The above list contains the best scholarship programs available for Indian students so they can get started on their path to a brighter future.