Top Universities for Studying Aerospace Engineering in Canada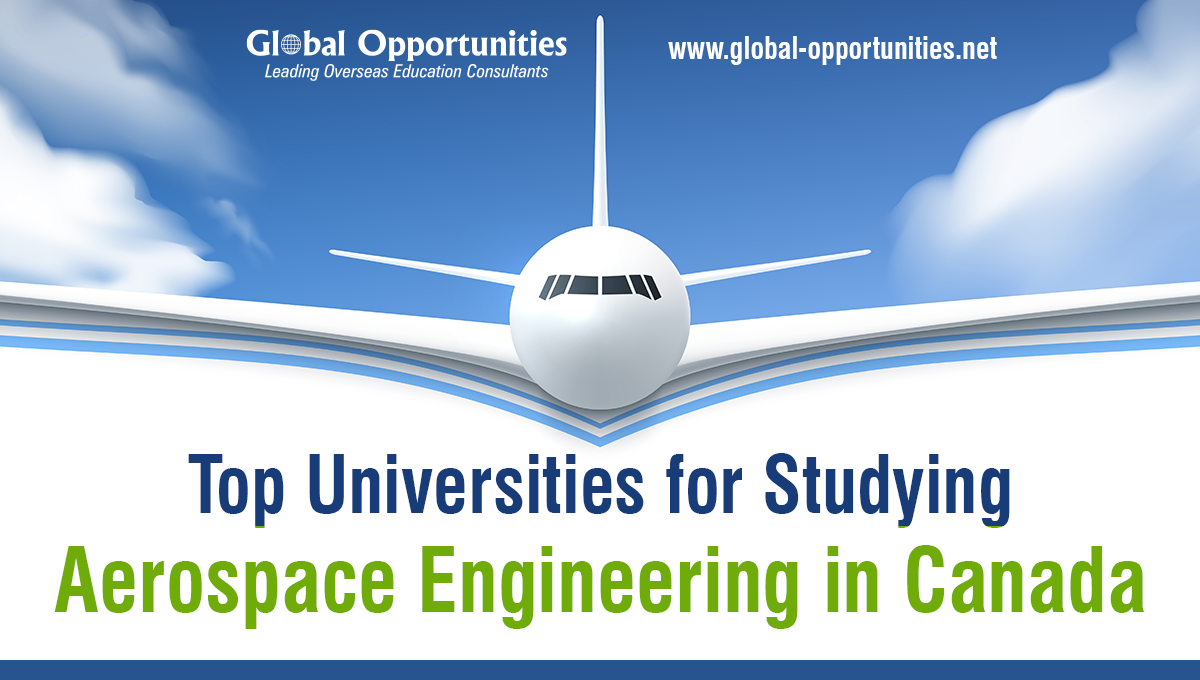 Aerospace engineering has piqued interest among Indian students. The scope and future of aeronautical engineering are at an all-time high, and job possibilities in both operational and non-operating sectors will continue to grow. At the same time, aerospace engineering allows students to work on planes, missiles, and rockets and visit and work on world-famous space stations. Many Indian students may have the opportunity to become astronauts and conduct research in space soon.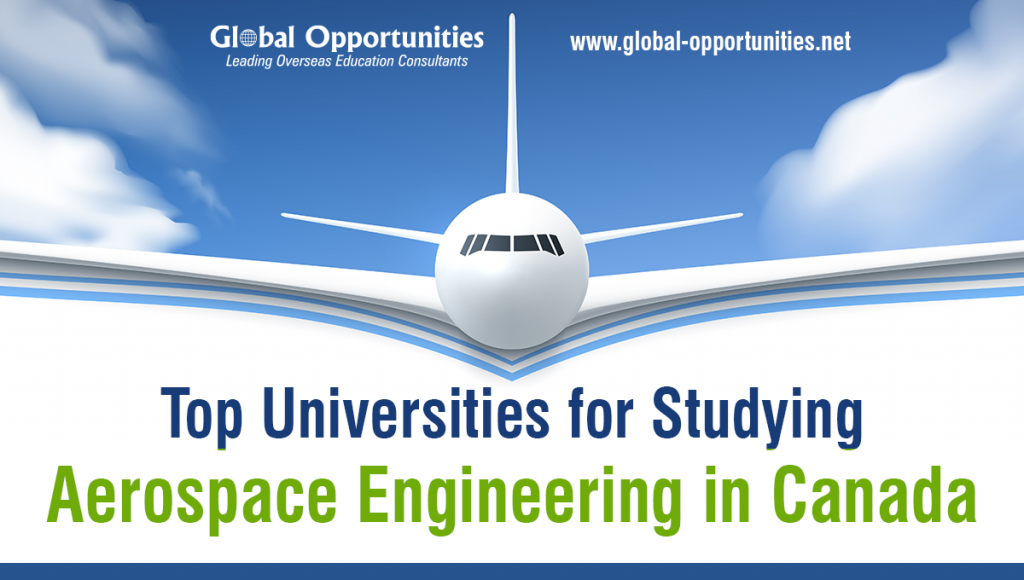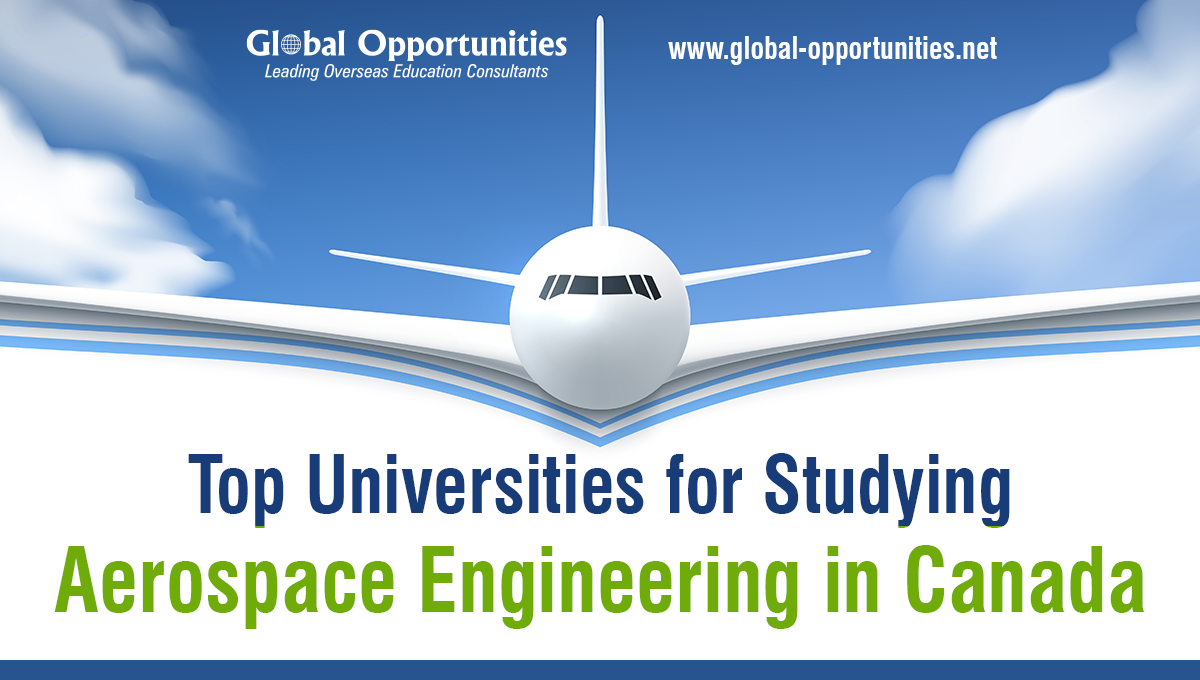 Canada is one of the five countries with 82 percent of the world's top 50 universities. Therefore, pursuing aerospace engineering in Canada will provide Indian students with the best education and the opportunity to sharpen their skills against other great aerospace engineers and on cutting-edge technology, as well as valuable networking opportunities with current and future great aerospace engineers.
We've compiled a list of the best Canadian aerospace engineering schools for Indian students.
McGill Institute for Aerospace engineering (MIAE) provides students with the option of choosing between thesis and non-thesis based on their skill sets. Students at McGill can participate in a variety of research projects for 500 to 1000 hours and have access to extensive aeronautical facilities.
The University of Toronto
The University of Toronto Institute for Aerospace Studies (UTIAS) is a premier Canadian university in research and education with a history of groundbreaking achievements in aerospace science. UTIAS features laboratories in aerodynamics, fluid dynamics, propulsion, aircraft flight, structure, design, optimization, space systems, and engineering physics, providing students with a unique opportunity to be a part of cutting-edge research.
University of British Columbia
The University of British Columbia, known for its research work, has two wind tunnels and a machine shop open to all its students. In addition, UBS is known for working extensively on the fundamentals of aerospace with its students, such as designing and fluid dynamics of aircraft.
The University of Waterloo boasts of Canada's most extensive university aviation program. Waterloo is known for its flight training and has taken on the task of grooming exceptional individuals for the aviation industry, which is predicted to double in size in the next 15 years.
Carleton University, a liberal arts college with a robust aeronautical engineering department, is ranked among the top 1000 universities globally. Carleton University and the University of Ottawa have teamed up to pool resources for specialized aeronautical and space engineering research.
Toronto metropolitan University
Toronto Metropolitan University, formerly Ryerson University, is noted for growing its students and the entire aviation industry. A strong aerospace engineering division gives students access to the Canadian Space Agency, Transport Canada, and other organizations.
Canada offers good aerospace engineering education and has vast job opportunities for aerospace engineers in many Cities in Canada, including Toronto, Nova Scotia, and Quebec. Aerospace engineering has been on the rise and is expected to continue for many years. Today, there are 700 aerospace companies in Canada, and the number is expected to double itself in 15 years. Indian students have a golden chance to study Aerospace engineering in Canada and live their dreams of working in the aerospace sector.
Conclusion:-
Canada's aviation industry has been steadily growing and is predicted to double in size in the next 15 years, creating numerous career opportunities with an average yearly pay of roughly CAD 60000. For that reason, Aerospace engineering courses are being focused on growth. As a result, we know that many Indian students are considering studying aerospace engineering in Canada. The above-mentioned list of some of the best aerospace engineering universities will help these students immensely.