List of Best Universities in Australia for Masters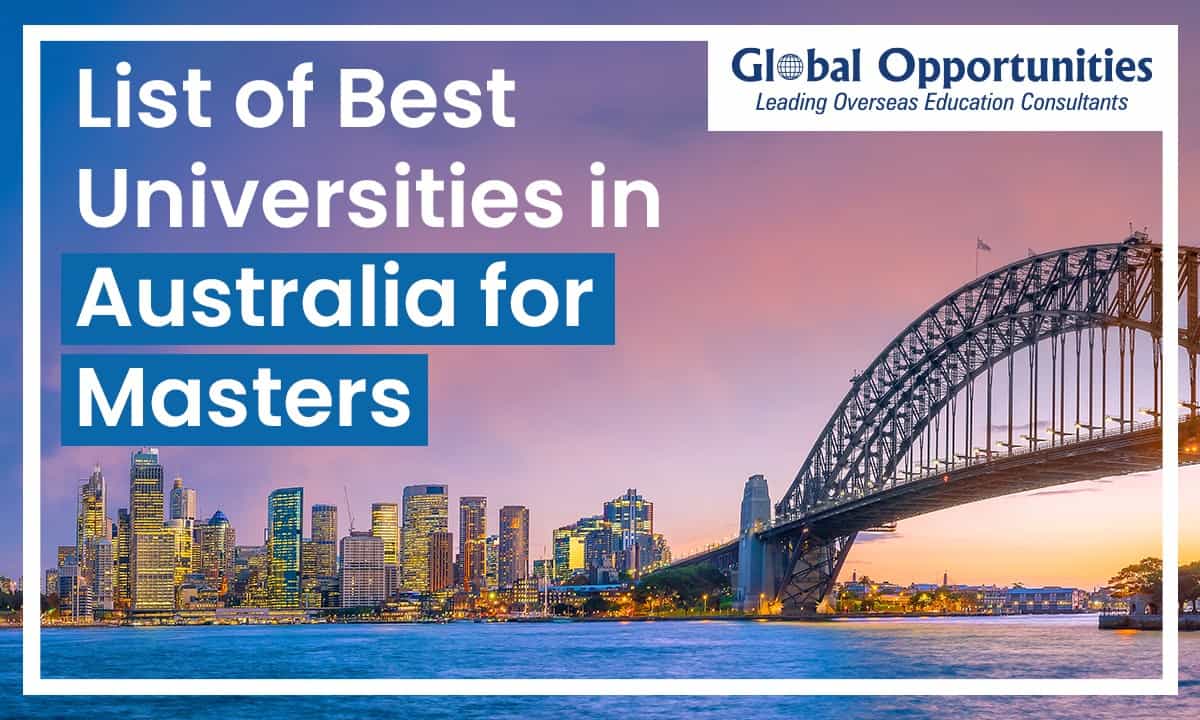 Want to pursue your higher education in the land of Kangaroos? Get yourself registered for Masters in one of the top universities in Australia. Get a chance to explore one of the world's most urbanized countries, which is home to many big and modern cities such as Sydney, Melbourne, Perth, and Brisbane.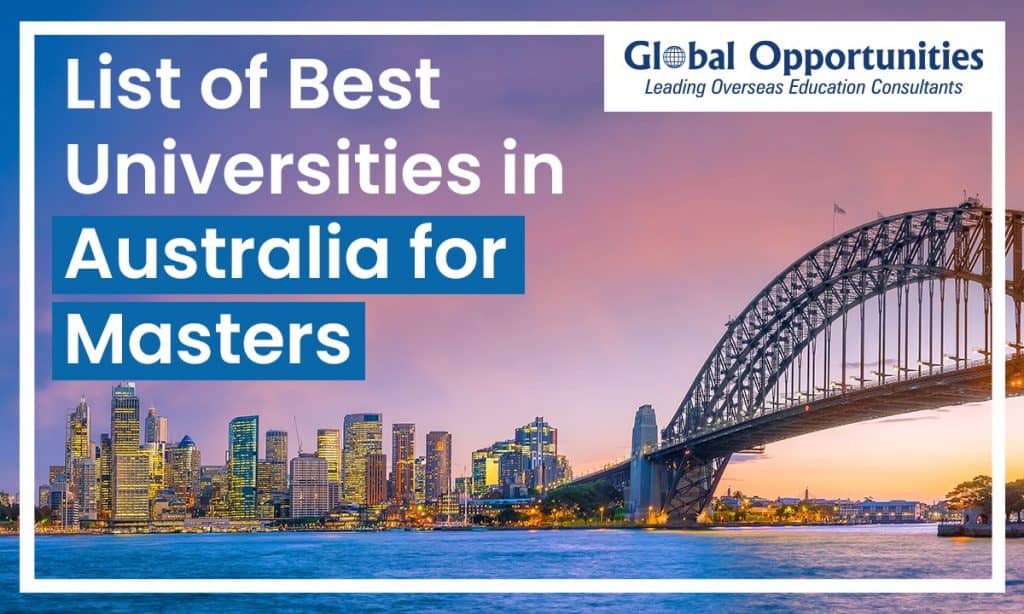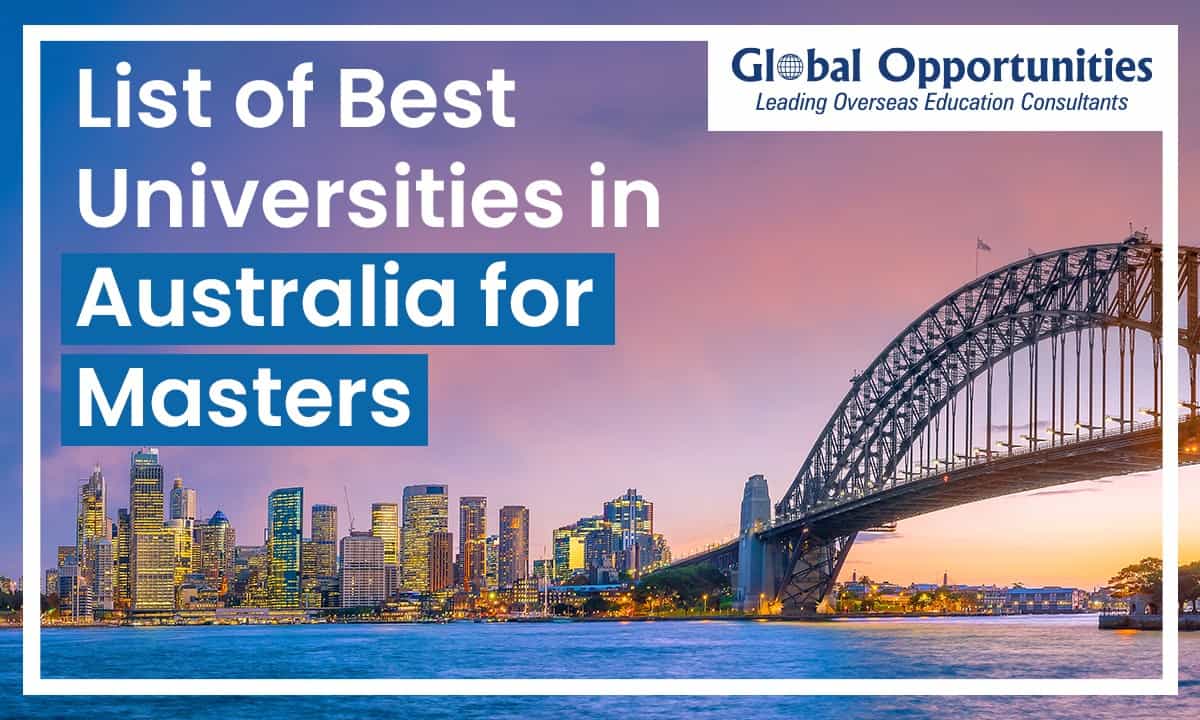 Australia is known for its education, with eight of its universities ranking among the top 100 globally. The demand for a Master's degree from "down under" has increased as the severe corona limitations have been relaxed. Australian colleges for Master's provide courses in fields, including medicine, information technology, and other areas.
Australia also allows students to enroll in part-time jobs to help pay for their school quickly, and Australia is in a league of its own when it comes to living standards. International students can take advantage of Australia's support systems to help them settle here quickly, feel independent, and have their cultures and backgrounds respected.
Overall, pursuing a Master's degree in Australia is advantageous, especially at the top universities. So, let us have a look at the best Australian colleges for Masters.
Best University Rankings 2022 – Top 10 Universities in Australia

Australia Rank

Global Rank

Top 10 University

1

  31
Australian National University

(ANU)

2

  40

University of Sydney

3

  41

University of Melbourne

4

  44

University of New South Wales (UNSW)

5

  46

University of Queensland (UQ)

6

  55

Monash University

7

  92

University of Western Australia (UWA)

8

  106

University of Adelaide

9

  133

University of Technology Sydney (UTS)

10
  196

University of Wollongong
Australian National University
Australian National University (ANU) is the ideal Australian college for a Master's for students who want to advance their careers by developing in-demand skills and knowledge in each subject. You can tailor your studies at ANU to meet your interests and career aspirations. ANU also provides excellent research opportunities for students to lead or participate in world-changing developments.
The University of Sydney is ranked among the top 40 universities in the world and fourth in graduate employability. Students at the University of Sydney can engage with cutting-edge technology and gain real-world experience while being mentored by outstanding leaders, ensuring that they are ready to take on the world when they graduate.
The University of Melbourne is one of the top 50 universities globally, renowned for its industrial ties and ability to combine world-class education with lifestyle freedom. If you want to broaden your connections while taking a Master's degree, the University of Melbourne is a wonderful Australian college to consider. Students can pursue a Master's degree or a graduate certificate in health, agriculture science, data analysis, arts, business, technology, nursing, digital engineering, entrepreneurship, food science, gardening, and law.
University of New South Wales
The University of New South Wales is another Australian institution ranked in the top 50 universities in the world. UNSW provides 47 Master's programs in engineering and technology, 43 in business, 22 in social science, and 19 in medical and health; overall, 132 Master's programs are spread across 12 schools.
The University of Queensland has 242 Master's degree programs and is noted for its excellent teaching. Students may develop themselves and become tomorrow's leaders in a highly competitive yet friendly and great academic system and culture at UQ.
Monash University in Melbourne allows overseas students to complete their Master's degree through online distance learning while still receiving the same benefits as if they were on campus. Monash University is particularly well-known for its psychology program; a Master's degree from Monash can lead to a rewarding profession as a counselor worldwide.
University of Western Australia
welcome you to continue seeking and sharing wisdom with us. Our students take their learning beyond the books, at the cutting edge of knowledge creation, from passionate lecturers with real industry experience and connections. We'll support them in their learning journeys and help set them up for a career they'll love. The global impact of our research and education places us in the world's top 100 universities (QS 2022).
The University of Adelaide is ranked among the top 1% of universities worldwide and offers a wide range of Master's degrees in various disciplines. In addition, Adelaide is the most livable city in Australia, and the entire town is excellent for students. The University of Adelaide received 4.2 out of 5 stars from students and offers exceptional teachers who prepare students for advanced thinking.
University of Technology Sydney
The University of Technology Sydney is the top-ranked young university in Australia. Our vision is to be a leading public university of technology recognized for our global impact. We're known for our innovative teaching. We're committed to practical innovation and research that benefits industry and society. We believe in social change to create a more just and equal world.
The University of Wollongong
The University of Wollongong has been steadily expanding and progressing over the years. UOW offers excellent Master's scholarship options and outstanding research facilities, and it properly blends the qualities of large and small universities.
Conclusion:-
With its excellent teaching, research facilities, and student-friendly culture, Australia is a center for Master's degree education. Even though Australia only has 43 universities, eight of them are among the top 100 universities globally, and 35 are in the top 500. If you wish to add accolades to your career, you can join any of these top universities for a Master's.