Geeta Rana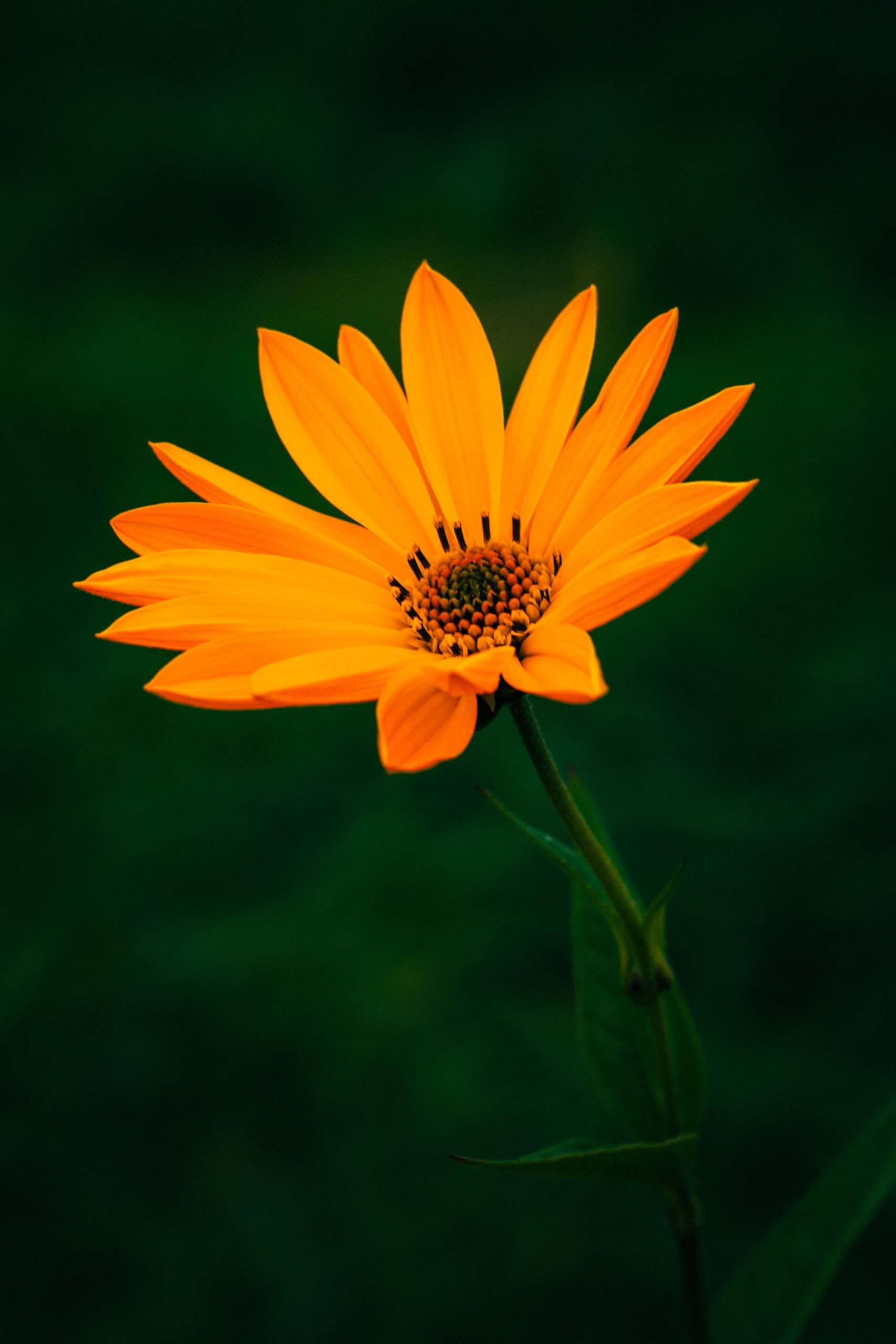 Dear Danish sir Accept my appreciation for your hard work which you put into my profile. I would like to thank you so much for giving me the right path. My word can never be enough for every effort you have done for me. You helped me out in every situation by patiently answering my queries which had no meaning sometimes and always had a positive attitude towards my future goals. Additionally, frankly speaking I never heard about global opportunities as before talking to you but you give recognition to your firm and now I must agree about the team work which really impressed me throughout my journey for UK study visa, I always said credit goes to you Danish sir and seriously I had amazing experience with you and global opportunities. The entire staff and each department leaves no stone unturned to shape the student's future. Thank you once again sir, keep it up and my best wishes for you and your future growth……..
University of East London
Hidhaya Fathima Syed Mappillai
I had a very good experience with Global Opportunities. Super friendly staffs. At anytime they ready to help us. I applied for UK. I got such a super and friendly counselor. Thank you Agalya who support me a lot and motivate me. Thank you global opportunities
University of Westminster
Shubham Gopal Sharma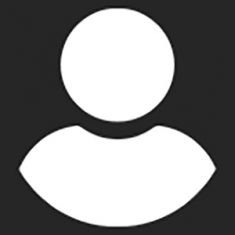 Hello Anju Mam,
I hope you are doing well!!
I am very happy to tell you that I have started working as a President of Student Representative Council in St Clair College. 😊
I want to thank you for helping me and sending me to Canada.
This 2 words will never describe how much happy and grateful I am today. So if you need any help from St Clair College Canada I will be there to help you.
Thank you again and Take care & be safe.
St Clair College
Sankaranarayanan SP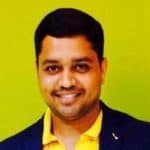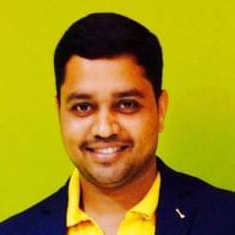 It was my immense luck and fortune to get to know about global opportunities right immediately when I thought of doing my MBA in Canada. I was worried that will I get a seat at this age (36 yrs), but the student counsellor 'Anitha' was very confident after going through my profile throughly and gave me so much positive vibes. Then I had a word with her line manager 'Shweth mam', who also had same thoughts as 'Anitha'. After all the options we saw, I felt MBA from UCW made so much sense to me and also had what I was looking for at a reasonable price. So we went ahead with the same. Both of them were so professional and answered all my stupid questions so patiently. The entire staff and department leaves no stone unturned to shape one's future. They took care all my visa process smoothly and ensured everything was in place. I am glad that I made a right move to go ahead with global opportunities & I personally recommend them, as they do analyze your profile and suggest the suitable program for your visa. Thank you once again to everyone from global opportinuties to be a part of my new journey. Cheers.
UCW, Direct MBA, July 2021 Intake
Reshma Muralidharan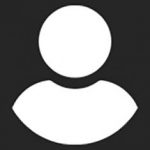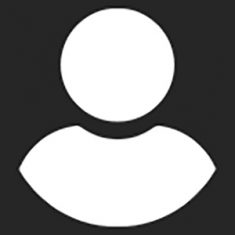 Pursuing higher education abroad has always been on my mind. When the situation became right I tried reaching many agencies to help me chase my dream. Many discouraged pointing the educational gap of 5 years and many accepted to proceed with application at my own risk. When there was no hope left I came across Global Opportunities who offered to support me and showed full commitment. I have co-ordinated with Shweta and Gayathri from the team primarily. Being new to the entire process, I was given complete guidance and assistance at each and every stage of my application process. They gave me the freedom of choice for the institution I want to get into and the course I want to pursue unlike other agencies that dump their choices on the students. Here I am waiting to live my dream and I thank Global Opportunities, Shweta and Gayathri who helpmed me turn this dream into reality.
Loyalist College, Canada
Bavleen kaur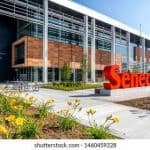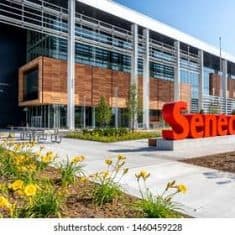 I want to share my amazing experience with Global opportunities especially with Dolly Breet Das who guided me in the best possible way and helped me at each step to achieve my goal on time. Her guidance and knowledge has helped me thrive through.
Seneca college, Toronto
Jefferson John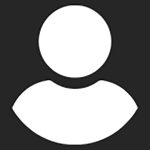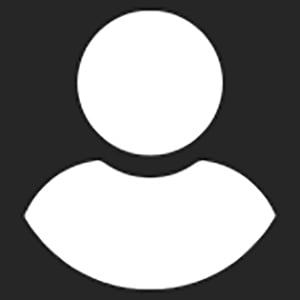 Getting into a Canadian University has always been a dream of mine. That dream was made reality because of global opportunity. With their experience and efforts, I got into University of Windsor, a fine university along the Detroit river. I would like to thank Anitha mam and Swetha mam for their efforts, even during COVID-19 they worked to get me into my dream University. I cannot wait to experience Canadian culture, weather and their world-renowned education.
University of Windsor, Canada
Charanjeet Singh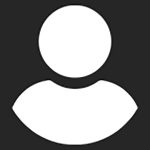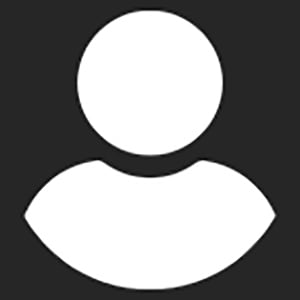 As a child all of us have read fables and saw how elves come forward and help the people in need. Gateway abroad has been somewhat exactly same to me. Mr Kunal had forwarded me to Gateway abroad and even before I could meet them in person all my work was done. As he is the one dealing with me. He patiently guided me through everything and suggested me alternatives that would prove beneficial to me. All the main work starting from application to preparing the documents for visa all the work was done, needless to mention that there were no strings attached. I can't possibly figure out a way to thank them enough and also need more of there support in coming future. Whenever a friend of mine shows tad bit interest in studying abroad I totally recommend it to them. Keep up the good work and thank you tonnes for everything.
Samson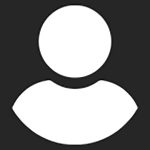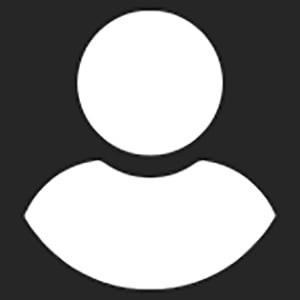 I am currently studying at Seneca College, Ontario ,Canada. I really want to thank Kunaal sir ( Kunaal Khanna) for everything he has done. I have no words to describe the level of patience you have shown to my impatient questions. From day 1 as a counselor to being like an elder brother today. You have consistently been working with me and beside me. Thank you so much for all your guidance and support throughout this process. I'm grateful and joyful to walk in that day and seeing you a counsellor.
I wish all the students who walk in there get your support.
SENECA COLLEGE, ONTARIO ,CANADA
Adharsh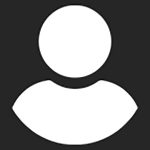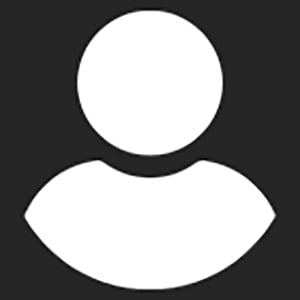 I really loved being under one roof in that beautiful building and enjoyed the diversity of the campus. The professors were extremely passionate about what they do and wanted me to become better, the staff and student really cared about me, and I was respected and appreciated for my opinions. Thank you Agalya ma'am helped in every steps to reach this University of Greenwich.
UNIVERSITY OF GREENWICH, UK
Nixon Henry Ignatius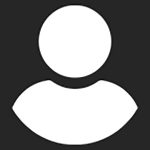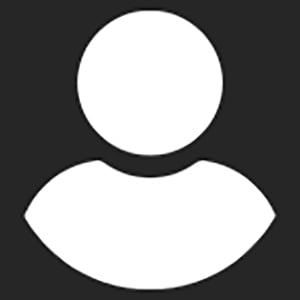 I am glad to inform you that I had applied my UK Study Visa from Global Opportunities(Kailash Colony), and I am really impressed with the guidance given to me by my Counsellor (Mrs Niddhika), she advised and supported me in the right way from the first counselling session and i am really thankful for that .
Sahil Preet Kumar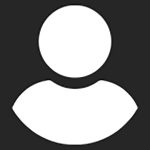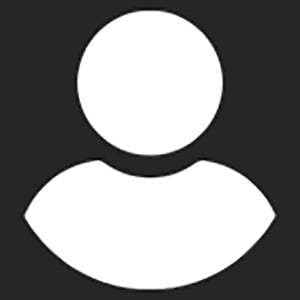 I am glad to inform you that I loved the whole experience of working with Global Opportunities (Kailash Colony). My counsellor Mrs. Niddhika helped me with everything and I got my student visa for United Kingdom. She guided me step by step through the process and had the solution for every problem. I highly appreciate it.
Sahana Baskar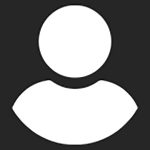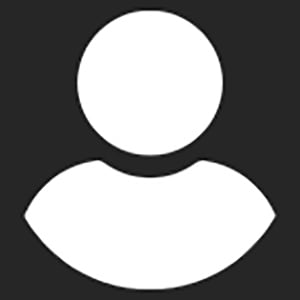 " QMUL is one of the best universities in the U.K. The professors here are really helpful , despite the online classes they are always ready to offer guidance and support. The Uni offers a range of social activities. The environment here is sociable and I am really enjoying my time here in London. It is an amazing place to live and explore. Thank you Agalya and team for all your efforts and guidance "
QUEEN MARY UNIVERSITY OF LONDON, UK
Laxmi Padmanabhan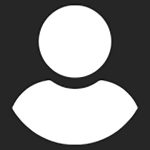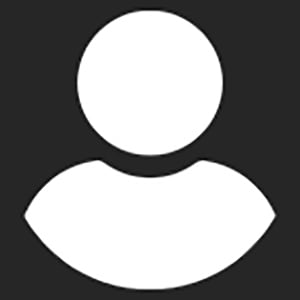 I would like to thank you Anchal mam and Maneesh sir for helping me out throughout the procedure and I am extremely happy on receiving my PPR/ Visa approval, it was all possible because you did your job extremely professionally and put all your efforts into making this possible like my second family.
SHAHANJEET SINGH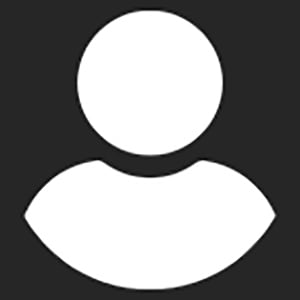 The journey of selecting a good college to get admission in it is very difficult but fruitful for whole life, getting admission to Langara college was the best decision for me and Kunal sir helped me a lot from day one and still connected with me to clear all queries at any given point of time, I am thankful to him for giving support like an elder brother as the waiting time for me was very long due to lockdown and temporary closure of many departments but eventually the result perfect.
LANGARA, CANADA
HARSH SHUKLA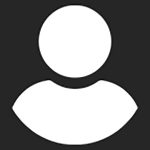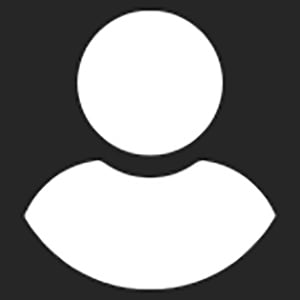 There was a time when I was blank about my career. But, at the same time I met with Dolly Mam. She is an incredible lady. I have no words to say about her. She is the most helpful counsellor. Hats off to Dolly Mam because of her efforts. I got admission in one of the top universities in the world with 100% scholarship. Nothing, simply best!
INTAKE – JAN, 2013 - QUEENS UNIVERSITY, IRELAND
GAURAV DAWAR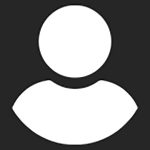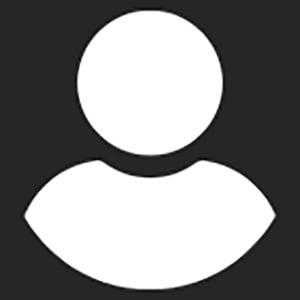 Dolly mam has been an elixir for my career and dreams. Just when my chances got blurred and my admission hopes were about to be buried, mam literally opened the doors and made my chances to enter into world education and helped us through it. She has been candid, rigid and hardworking. Perhaps, the only well-wisher for a stranger who found ways to tackle difficulties. I thank her and Global Opportunities with all my heart and hope for the best for me and mam.
INTAKE- FALL, 2012 - MCMASTER UNIVERSITY, CANADA
GARIMA JENA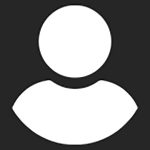 Counsellor Dolly Breet Das, I think she is undoubtedly the most energetic, well-informed and overly helpful counsellor at Global Opportunities. She has made my decision for further studies, college selection, visa etc. so comfortably and easily. She is very approachable and you can ask her to help you with anything; you name it and she will be ready with the suggestions. Thank you so much for helping me out with this. You are amazing. I would definitely refer all my friends to you in future. Don't let go of this passion you have for your work. Thank you once again.
INTAKE – SEPT 2016 - NIAGARA COLLEGE, CANADA
ANSHUL SHARMA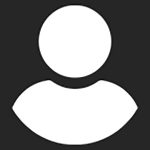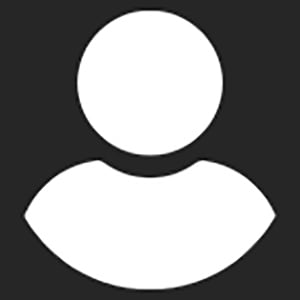 Ms. Dolly, aside from your vast experience and professionalism, your constant attention and caring far exceeded the scope of your responsibilities and was that of a true friend. I cannot express my gratitude for your all help. Thank you so much for all your help and wonderful guidance. You availability and creative suggestions were above and beyond what I expected. I wanted to thank you for all of work, time and efforts you put for making me land at a right place. I could not do this without you. I have no suggestions for you as you are the right person to give suggestions to others.
INTAKE- JULY, 2016 - GRIFFITH UNIVERSITY, AUSTRALIA
ABHISHEK CHAUHAN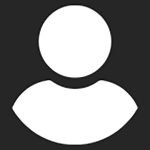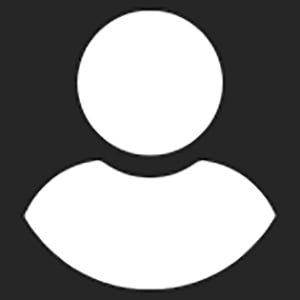 Dolly Bret Das, a consultant at Global Opportunities provided me best services in order to pursue my international study dream. She guided me very well throughout my journey from securing good score in IELTS to get admission in the coveted university. She always boosted my moral and never let me down at any step. Her meticulous efforts, valuable guidance and professional approach in filling the Visa documents are beyond commendable. I sincerely appreciate her good work and extent my best wishes for her all future endeavors.
INTAKE - SEPT 2016 - THOMPSON RIVER UNIVERSITY- CANADA
TEJAS SAMARTH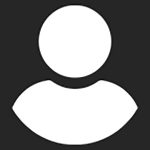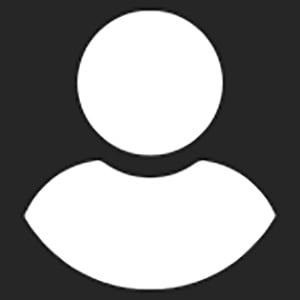 Hello suvi, I'm here in Canada doing good. Seneca is really soo good reputed college here. Thanku soo much for everything suvi. Thanku for being always there for me solving my problems my silly questions and every guidance. Global opportunities made my life made my future bright. Actually i really can't thanku you enough. But still Thanku.
I miss you suvi. May god give you everything what you want all the happiness. Suvi Thanku soo very much to every single member of Global opportunities pune.
INTAKE - JAN 2017 - CANADA
HARSHIT YADAV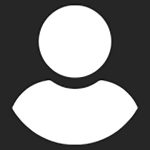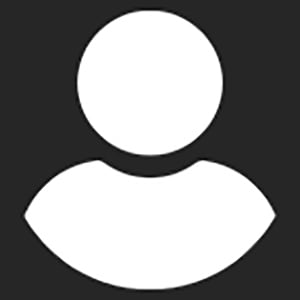 I would like to thank Global Opportunities and the entire team, especially Mrs. Jyotsana Kundra for helping me get my visa for Canada. She helped me find the right college and course which I would not have found without her. She was there for me through the entire process and was knowledgeable of every single thing. If I had any queries, she would always reply promptly and with the right answer, no matter how many times I called her. I would also like to thank the supporting staff, especially Ms. Neha Malik, as she always kept me updated about the progress of my college application and visa.
Thanks again Global Opportunities for helping me achieve my dream.
PRCC - SENECA
LAKSHITA CHUGH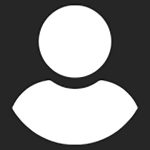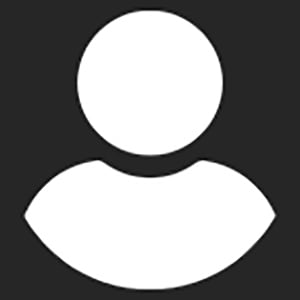 Dear Garima Ma'am
Accept my gratitude for your wise words. My USA visa application credit goes all to you ma'am, my words can never be enough for all the hard work you have done for me. A big thanks to Global Opportunities and its other staff family as well for all the efforts they made for making my US visa process a success. I can't imagine what things would have been like if I had not met you. Thanks for each and everything.
Your beloved student
SAN FRANCISCO STATE UNIVERSITY
Jarnail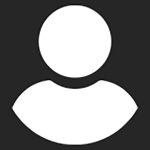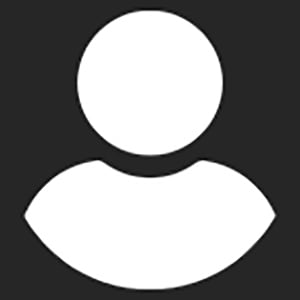 The journey of selecting a good college to getting admission in it is very difficult but fruitful for whole life , getting admission in langara college was best decision for me and kunal sir helped me alot from day one and still connected with me to clear all queries at any given point of time , I am really thankful to him for giving support like elder brother as the waiting time for me was very long due to lockdown and temporary closure of many departments but eventually the result perfect.
LANGARA COLLEGE, CANADA
Kartik Yadav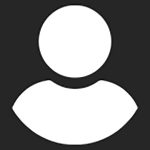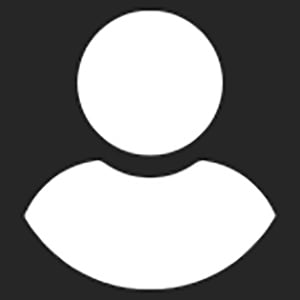 I am very glad that I have made a right decision and have used the services of Global Opportunities. Niddhika is excellent in all services and I must say, she is experts and also very helpful. I would love to recommend her for every respect.
Fathima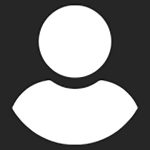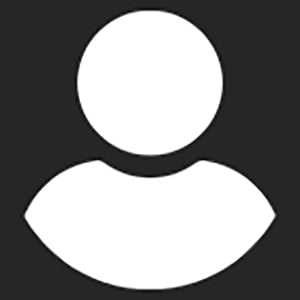 "I just wanted to share a quick note on Global Opportunities, their service is reliable. Special thanks to Agalya for doing a great job. Agalya assistance on the course offered by various universities and made me easily choose a course which relates to my career growth. She cleared all my doubts and her prompt responses too. I chose the University of Portsmouth in the UK which is affordable.
My overall experience exceeded my expectations. I am having a lovely time here.
I definitely suggest Global Opportunities. Thank You.."
University of Portsmouth, UK
Sachin Yadav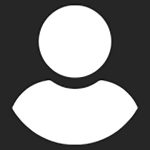 My name is Sachin Yadav. After completing my Bachelor's in Computer Engineering,I decided to pursue my Master's in the United States. Then after completing all the required process,I applied for US visa at Mumbai Consulate. My US visa got rejected for the first time. The reason being unknown I got confused and decided to reapply. I was totally shattered and felt that my dreams were crushed. On the day of my second Visa interview,the Visa officer rejected my visa once again. This happened at the same consulate. Then I decided to apply at Chennai Consulate. After going through the same process and interview, my visa was rejected for the third time. This was the time when I realized that I'll have to visit an expert who would guide me throughout the process. Then I came to know about Global Opportunities, Pune. I met Suvi ma'am there. She was more than my counselor. She mentored me in such a way that I gained all the hopes which I had lost earlier. Due to her guidance I was able to do all the process accurately and my Visa of Ireland got accepted. I have already recommended Global Opportunities to my friends who are a planning for their Masters. I haven't experienced knowledgeable people like them earlier . I would highly recommend everyone who's planning to pursue their Masters and want to be mentored by experts to join them . I'm sure there experience would be mind-blowing. It will help them to start their career with expertism.
SACHIN YADAV
NATIONAL COLLEGE OF IRELAND, IRELAND, INTAKE – SEP, 2018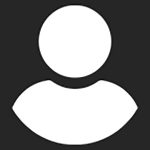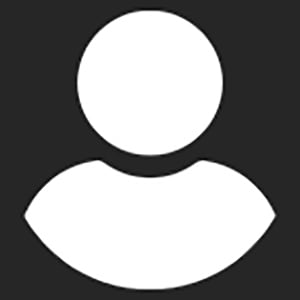 First of all, I would like to thank Global Opportunities for all the things that it has done for me. I'm glad that I got this opportunity to write about my consultant Mrs Cheena. I had been to several consultant offices but none of the consultants made me feel this comfortable to open up as Cheena did. In spite of my mediocre financial status, she helped me get an educational loan which I thought was impossible. Getting a seat in a prestigious college like NCI was impractical for me but she made me feel it was a simple task. I got my visa results in just 10 days (which usually takes 4 to 6 weeks) all the credit goes to Cheena. This is the company which actually made my dream come true.
NIKHIL SEETHURRAVINDRA
THE UNIVERSITY OF AUCKLAND, NEW ZEALAND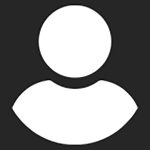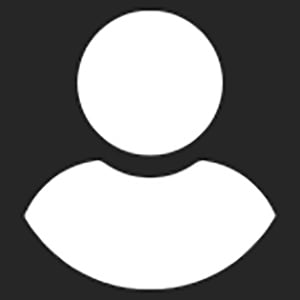 It is my pleasure to write about how much you have put in your heart and soul to help me out with my visa process and also have guided me in each and every step after my Aip release, thanks a ton for your timely help and valuable guidance with your pleasant approach and patience. Your work is very much appreciated. Thank you
SHYAMLEE ANBALAGAN
SELEN CHERIAN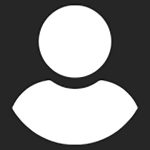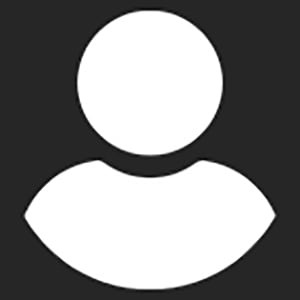 Thank you for the tireless effort each of you have put into making this a reality. Many thanks to all the staff of Global Opportunities, especially to Sharon Ma'am & Aiman Ma'am for always patiently answering my queries. Aiman Ma'am I hope you know that you have changed the course of my life. Also a big thanks to the Delhi Staff of Global Opportunities. If someone told me six months ago that I would get an opportunity to study in New Zealand, I wouldn't have believed them. Thank You for changing that. Really appreciate the support & guidance that you all have given.
SELEN CHERIAN

Global Opportunities are key partners of Western Institute of Technology at Taranaki (WITT). The competent, helpful and experienced GO staff provide a high level of counselling to wellprepared prospective applicants. Looking to study overseas is a major life decision, and in my experience, the Global Opportunities staff work tirelessly to be well informed in relation to the opportunities that New Zealand education provides. The GO staff understand the value of studying in New Zealand, and in particular the value of studying at Western Institute of Technology at Taranaki (WITT). Western Institute of Technology at Taranaki (WITT) looks forward to continuing our successful partnership with the many Global Opportunities teams in branch office throughout India.
Carol Allen

Global Opportunities continues to help St. George's University attract quality prospective applicants in India. Deciding to study overseas can be a difficult decision, and prospective students require a lot of information in order to make that decision. We have found Global Opportunities counselors to be well informed about our medicine and veterinary medicine programs as well as our locations of study in Grenada, the US, and UK. They have a thorough understanding of a typical student pathway at SGU and have the ability to answer inquiries from prospective applicants. We look forward to continue our successful relationship with the many teams throughout India.
St. George's University

Global Opportunities are key partners of Pures College of Technology in India helping communicating pertinent information to high quality prospective applicants. Looking to study overseas is a major decision and I've founded the Global Opportunities Counsellors to be well informed in relation to Canada and Pures College. We look forward to continue our successful partnership with the many teams in branch office throughout India.
Swati Khanna

Global Opportunities are key and valued partners in India for RMIT University (Melbourne, Australia). They have been helping communicate pertinent information about the University and its programs to high quality prospective applicants across the country. Decision to study overseas is both challenging and significant for applicants from India. We have found Global Opportunities counselling staff to be well informed in relation to Australia as a study destination and RMIT University as a high quality educational institution. We look forward to continuing our successful partnership with all Global Opportunities offices, including their branch offices, throughout India.
Tom Gifford