US Universities Accept TOEFL Score – 2022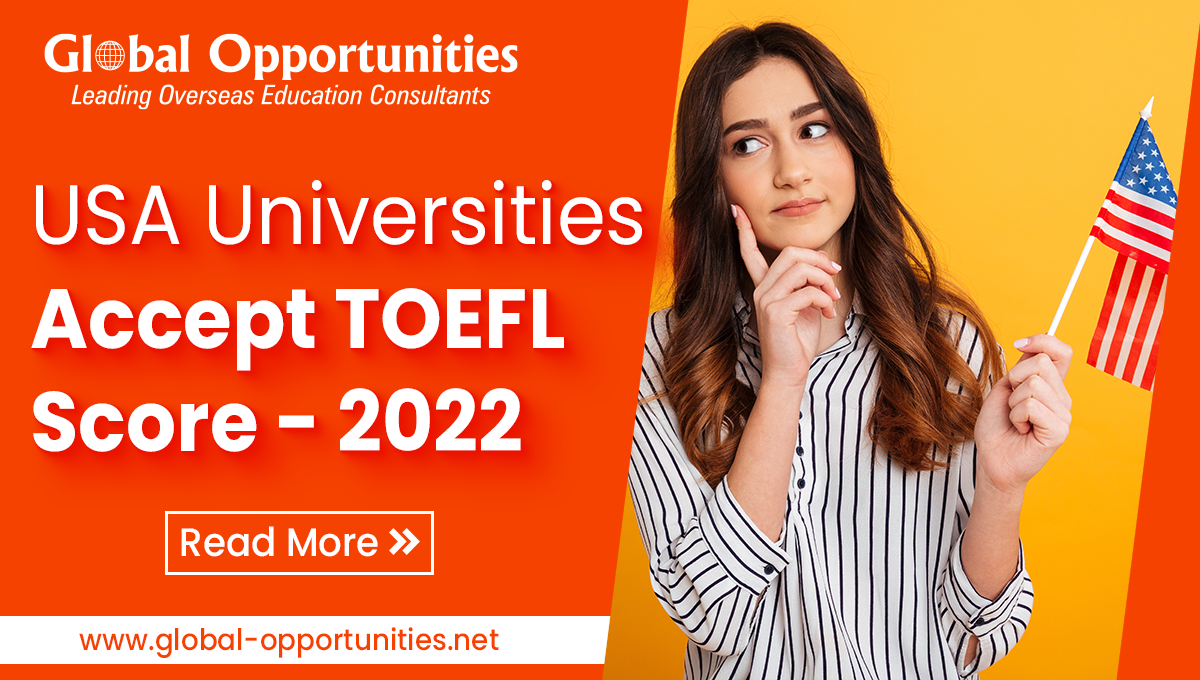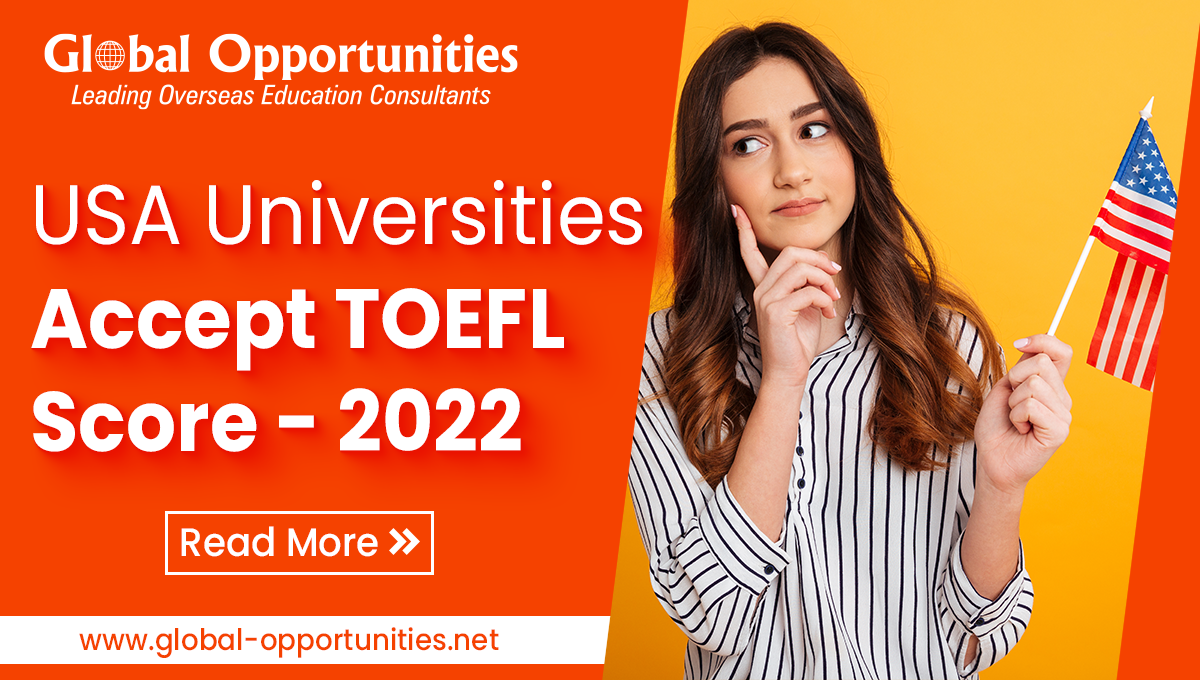 Nobody can deny that the USA has the best education universities in the world, with MIT leading the pack for over a decade and six US universities ranking in the top ten globally. The United States is also home to the world's most influential organizations. Furthermore, Hollywood films and television series are the bread and butter for a majority of Indian youngsters that inspire them at every step of their career to pursue higher education in the land of opportunities. The US also happens to be one the most happening countries in the world, encouraging students to be a part of its exclusive education system.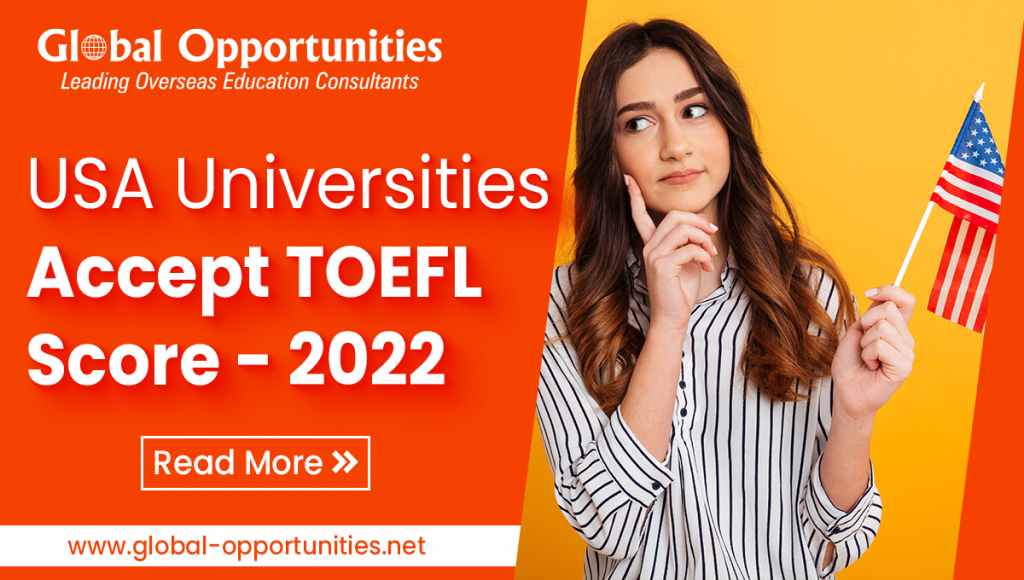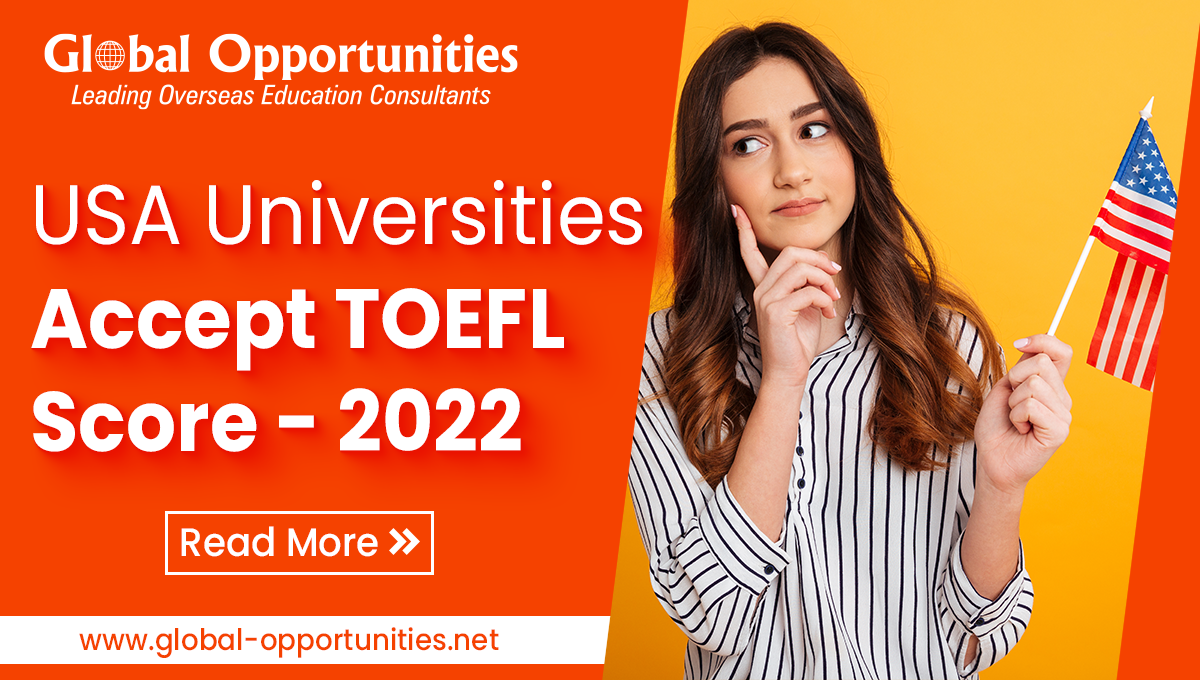 When the previous administration tightened requirements for international students, and the Covid-19 pandemic struck the world, many students' dreams were dashed. However, the situation has improved with a modification in administration and immunization for virus protection. As a result, almost one-fifth of international students in the USA are Indians.
Students are once again making arrangements to study in the United States. The United States also has a wide range of options for courses and the amount of time and work students are willing to put in, such as four-year and two-year college programs, community colleges, liberal arts, and so on. As a result, students that study in the United States can witness a significant increase in their knowledge and experience. Students can also benefit from Optional Practical Training (OPT), which allows them to get temporary employment while paying off their college loans.
As students begin to consider studying in the United States, the first hurdle to overcome in demonstrating that they have excellent English skills. The United States prefers the TOEFL exam as an English valuation test for undergraduate and graduate programs. Further, the average score requirements for current years rarely change from previous years.
Which universities accept TOEFL in the USA?
US universities' average total score is 80 in an online exam. Top institutions like Harvard and MIT require 95-105 TOEFL scores, with Ph.D. programs requiring a TOEFL score of 109. The target score for other top universities is 100, such as Stanford University, Princeton University, University of Pennsylvania, Yale University, and Columbia University. Duke, recognized for producing world-class basketball players, requires you to score 105 or above to continue with the application process.
Here are some top participating universities in the US which accept TOEFL scores in 2022 to test an international student:-
| | |
| --- | --- |
| Universities Accept TOEFL Scores | TOEFL Minimum Scores |
| Harvard University | 104* |
| MIT University | 95* |
| Stanford University | 100* |
| Princeton University | 100* |
| Yale University | 100* |
| Columbia University | 105* |
| Duke University | 90* |
Suppose you are looking for a community college that gives you more academic flexibility while focusing on the job experience or increasing your grades. In that case, there's some good news for you: most community colleges offer the added benefit of not requiring a TOEFL score or the bare minimum of test scores.
Liberal arts colleges, on the other hand, do not allow you to do so, and elite liberal arts colleges encourage you to aim for a score of 100 in each section.
Get Feel free to connect with our experts for a free counseling session
Suppose you want to attend a four-year public school such as the Arizona State University, University of North Texas, California State University, or the University of Connecticut. In that case, your TOEFL score should be between 80 and 99.
Conclusion
If you wish to pursue your education in the United States of America, you must prep up for a brilliant TOEFL score to make it to the best of universities. The US is undoubtedly one of the most advanced countries in terms of education, social lifestyle, and future opportunities. It provides students with optional practical training to earn a livelihood while studying. The United States of America values the TOEFL score for English language assessment as a high TOEFL score indicates learning competency. Furthermore, the TOEFL exam cutoff does not change significantly from year to year, making it simple to establish a study schedule.