Universities in Australia that Accept TOEFL Minimum Score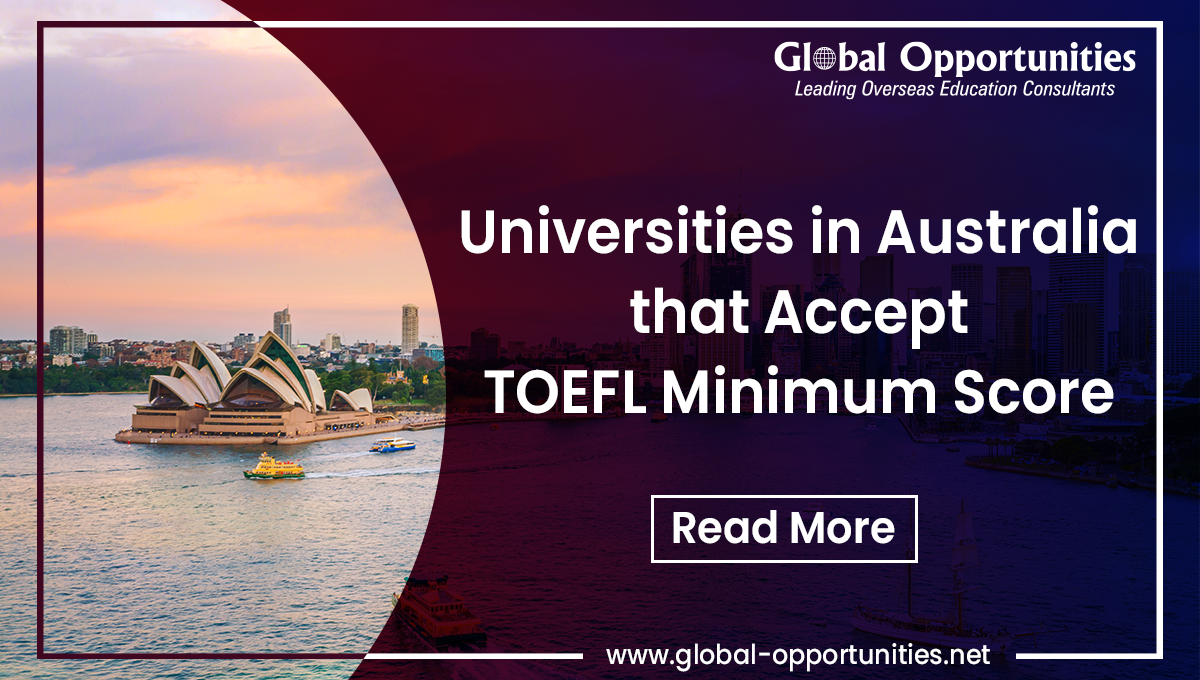 Is TOEFL accepted in Australia? Australia has a proven track record of world-class colleges and educational institutions apart from other locational attractions. It has become the most popular destination for Indian students because of its international reputation in terms of education and its recognition as the safest country for overseas students. With its regular courses, Australia is also known for providing high-quality education in various subjects such as Culture and Media, Earth and Marine Science, Geography, Psychology, etc. Furthermore, compared to other countries, the cost of education in Australia is the cheapest for Indian students. Indian students can qualify for scholarships worth up to AUD 10,000 per year. Furthermore, with its focus on building social clubs for all, such as a buddy program to thoroughly delight and guide international students, Australian institutions make international students feel mainly included.
Is TOEFL accepted in Australia?
Australian universities emphasize encouraging students to think freely and creatively, as well as providing practical training and opportunity to learn from experts. After graduating from Australian universities, students feel at ease taking on the challenges of the future, with increased confidence and the ability to discover inventive solutions. In addition, students can easily work part-time jobs while studying abroad; it is actually the standard in the country for all students to take on some part-time work, even school seniors.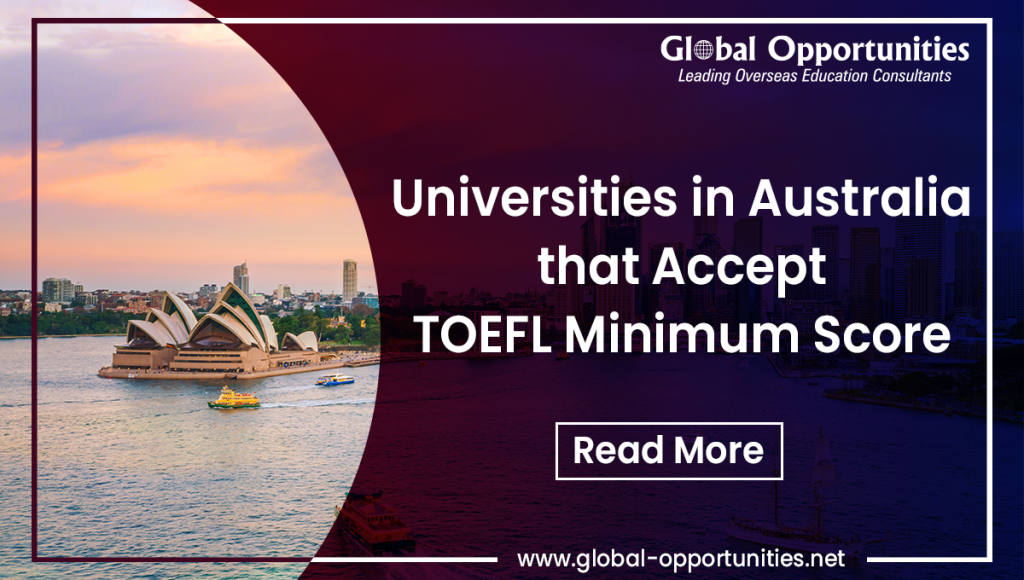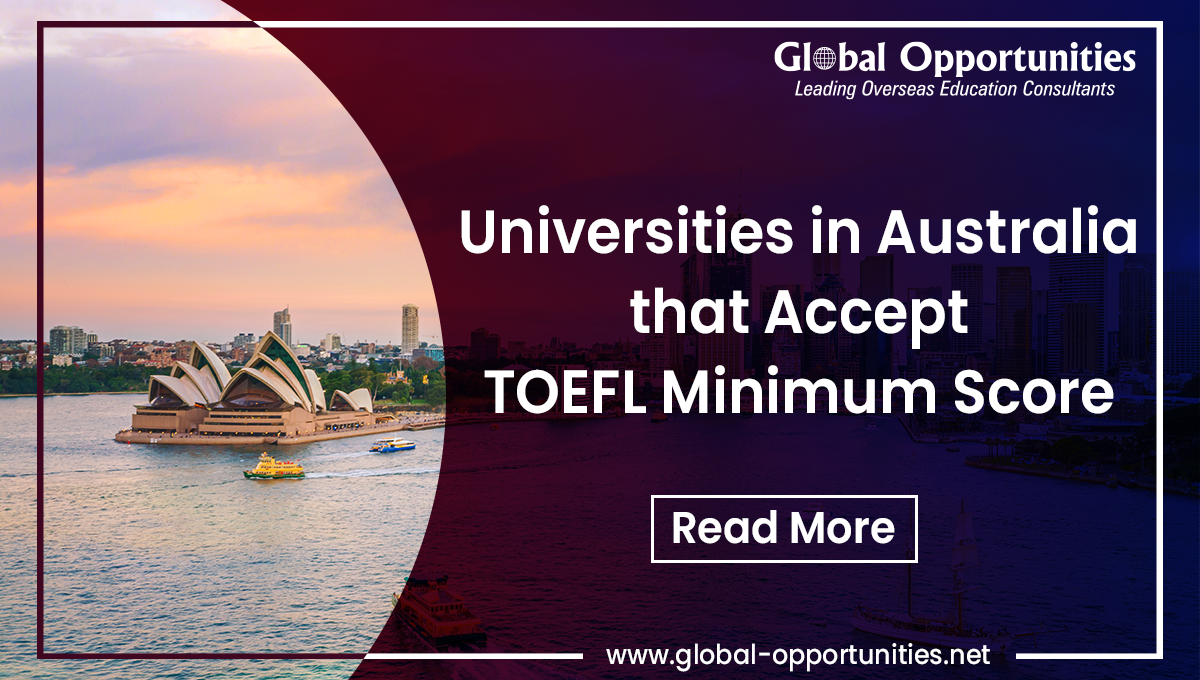 However, to be admitted to an Australian university, you must pass an English exam that demonstrates that it does not obstruct your learning or communication. Students like the TOEFL iBT test as it is the most convenient. Most colleges worldwide also prefer TOEFL Coaching in Delhi since it is of high quality and provides a clear picture of what to expect from an incoming student. TOEFL scores are accepted by 100% of Australian universities. Students can also take the TOEFL exam at home or at a testing center. Although some institutions prefer that you take it at a test center, many universities accept the home edition.
Following are the universities that accept the TOEFL Score.
| | | | | | |
| --- | --- | --- | --- | --- | --- |
| Universities | TOEFL Score | Reading | Speaking | Writing | Listing |
| University of Sydney | Minimum 96 | 19 | 20 | 17 | 19 |
| Melbourne of University | Minimum 94 | 27 | 23 | 24 | 24 |
| Monash University | Minimum 85 | 20 | 20 | 24 | 20 |
| University of Queensland | Minimum 87 | 21 | 21 | 21 | 21 |
| Sydney University of Technology | Minimum 110 | 27 | 27 | 24 | 27 |
| University of Western Australia | Minimum 82 | 20 | 20 | 22 | 20 |
| The University of Adelaide | Minimum 79 | 18 | 18 | 21 | 18 |
The average TOEFL score accepted by Australian universities is around 80, with top universities such as the University of Sydney requiring 96 with a minimum of 19 in writing and 17 in reading, listening, and speaking, and the University of Melbourne requiring 94 with 27 in writing, 23 in speaking, 24 in reading, and 24 in listening. For the University of Queensland, students will require a score of up to 87, while for Monash University, they will need a score of around 85.
Get Feel free to connect with our experts for a free counseling session
Conclusion:
Australian institutions, known for providing students with practical education and encouraging them to develop a freestyle of thinking to find the most inventive solutions are quickly becoming the most popular choice for Indian students. It's also the safest place in the world, with a good living standard. Students must pass an English language exam for admission, and most universities worldwide prefer the TOEFL exam due to its high reliance and standard. All Australian universities accept the TOEFL test scores.