Universities Accepting TOEFL Score 75* or Less
Posted by

Categories

Blog

Date

June 17, 2022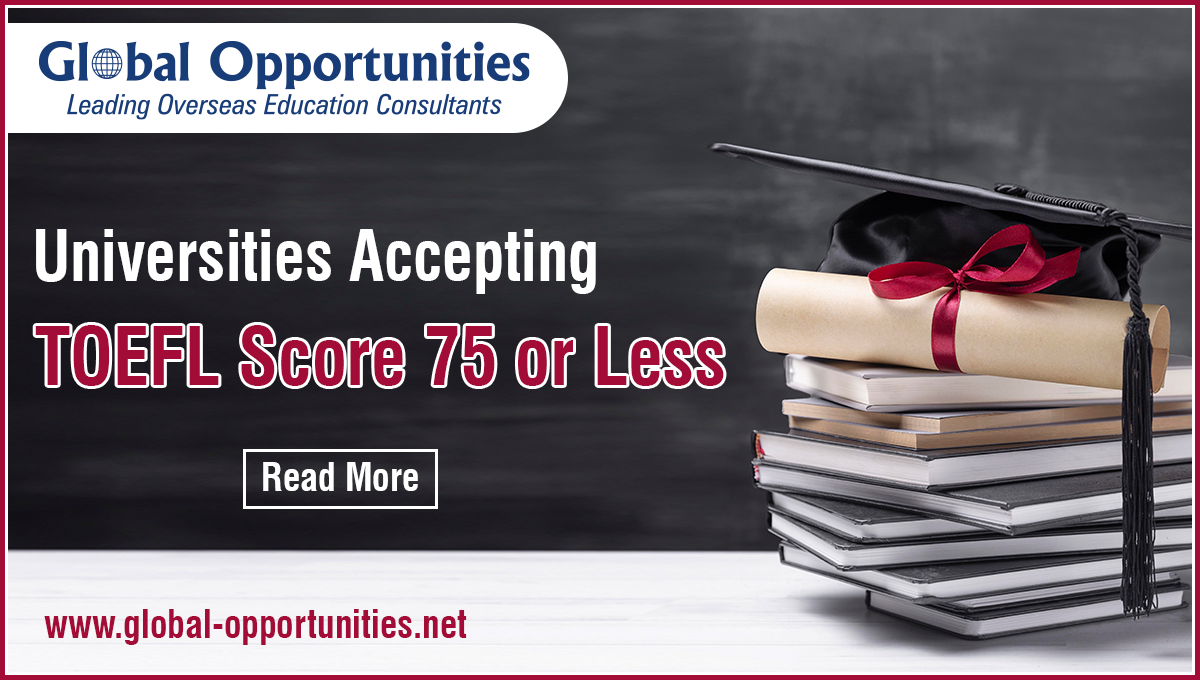 Want to apply for higher studies in New Zealand? Excel in TOEFL to get into the best universities. The TOEFL exam is the most practical and high-quality English language test for overseas education. Accepted by over 11,000 universities in over 150 countries, passing this exam will qualify you for admission into the world's finest universities. Preparing for the TOEFL exam also improves your English abilities and allows you to feel comfortable talking and learning English wherever in the world.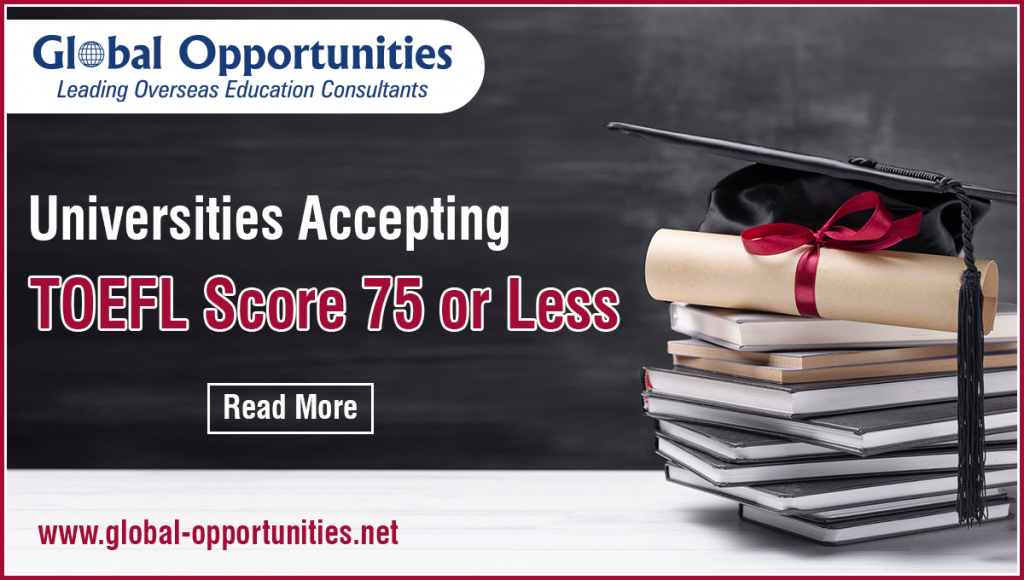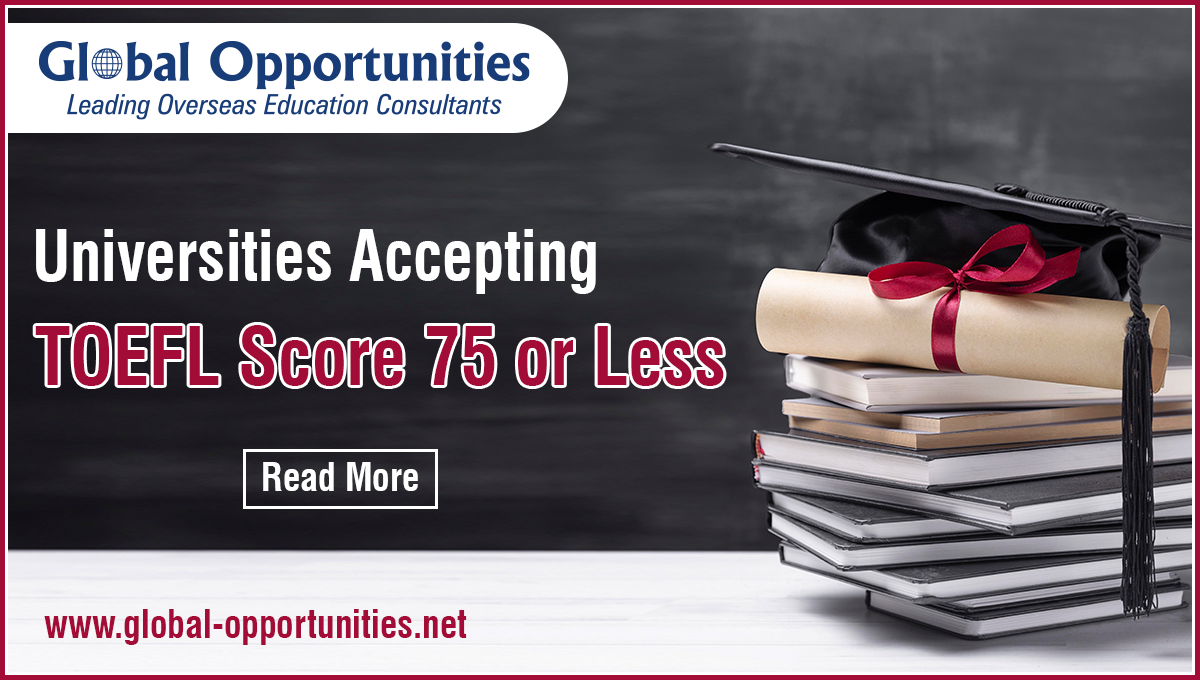 Students who prefer to study and think best at home may apply for the TOEFL home exam or you can also contact to TOEFL Coaching in Delhi. It's the same test you'd take in a testing facility, and an invigilator supervises it. With many online coaching classes and practice tests, students can readily prepare for the TOEFL exam. There's even a TOEFL app that you can use to track your progress and get exclusive suggestions on how to prepare for the test. Having this app would also mean that you would be reminded of the test on a regular basis, as well as the newest seminars or webinars that you should attend to gain a thorough understanding of what to expect and any new developments that would give you an advantage as you enter the exam hall.
Studying in New Zealand
Abroad Education in New Zealand is the epitome of quality over quantity, as the small country has only eight universities, all of which meet the highest educational standards. Students can pursue undergraduate, graduate, PhD, diploma, and certificate programs in New Zealand. New Zealand's education system is based on giving students the freedom to think and confidently apply classroom principles in the real world. New Zealand charges overseas students the same tuition as domestic students for a few programs, allowing them to work on cutting-edge technologies and use world-class research facilities without incurring additional costs. Students might also work part-time employment to supplement their income.
Get Feel free to connect with our experts for a free counseling session
New Zealand is also ranked second in the world's safest countries for 2022, making it an ideal area to reside. New Zealand also boasts lovely scenery and weather, making for a tranquil and easygoing way of life. New Zealand also has a low population density, resulting in less congested areas, and the government of New Zealand lays a strong emphasis on the health of its citizens, launching numerous development programs to that end.
Which universities accept TOEFL in New Zealand?
All 8 New Zealand universities accept the TOEFL exam scores for English language evaluation. Following are the expected cutoff.
| | | |
| --- | --- | --- |
| University Accept TOEFL | UG | PG |
| The University of Auckland | 80-85 | 90-100 |
| AUT University | 80-85 | 90-95 |
| University of Waikato | 80-85 | 90-95 |
| Massey University | 80 | 90 |
| Victoria University of Wellington | 80 | 90 |
| University of Canterbury | 80-85 | 90-95 |
| Lincoln University | 80 | 80 |
| University of Otago | 80-85 | 95-100 |
Conclusion:
New Zealand is an excellent place to study because it is ranked No. 2 in the world's safest countries and has gorgeous natural scenery all over its territory to provide a quiet and calm lifestyle. With the quality of education, research, and other programs they provide to their students, all eight of New Zealand's universities rank highly in world university rankings. The TOEFL test is accepted by all of these universities and may be taken from the comfort of your own home.