Comparison between PTE and IELTS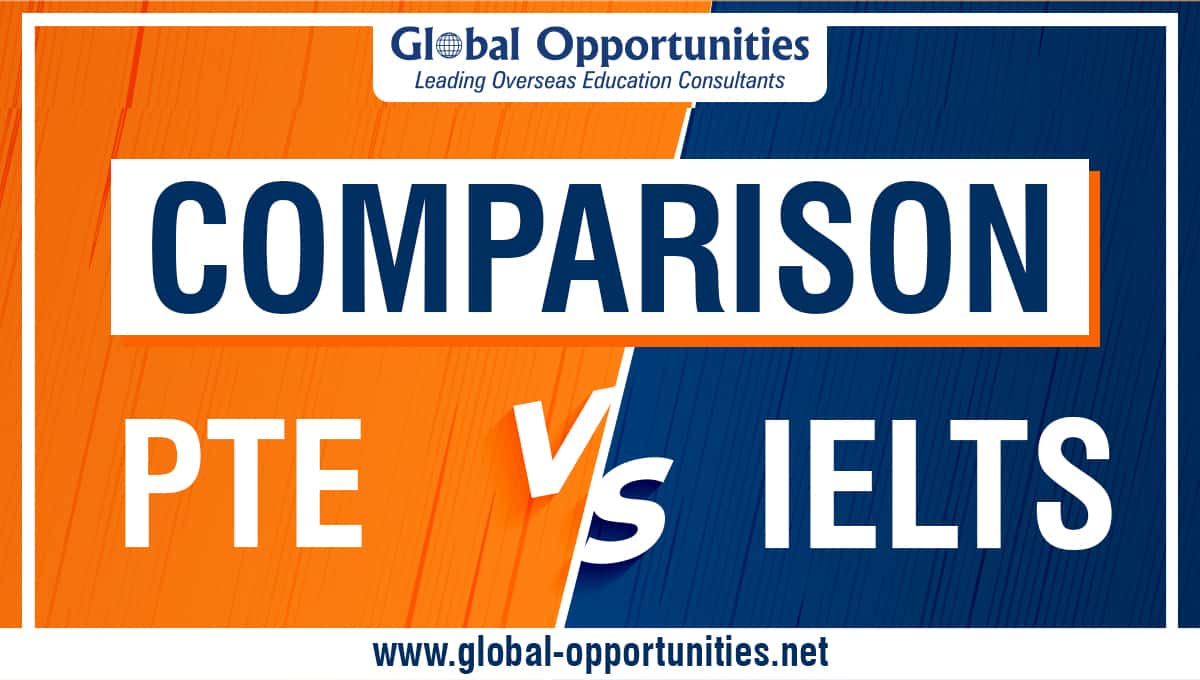 Is it true that you are pondering which test will be of essential significance and will be more gainful for satisfying your fantasy about studying abroad?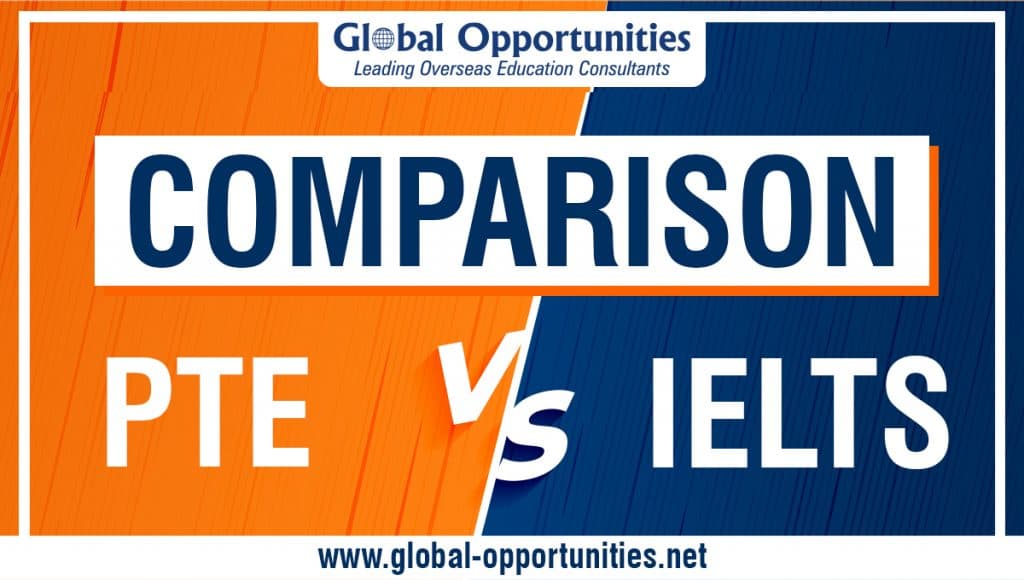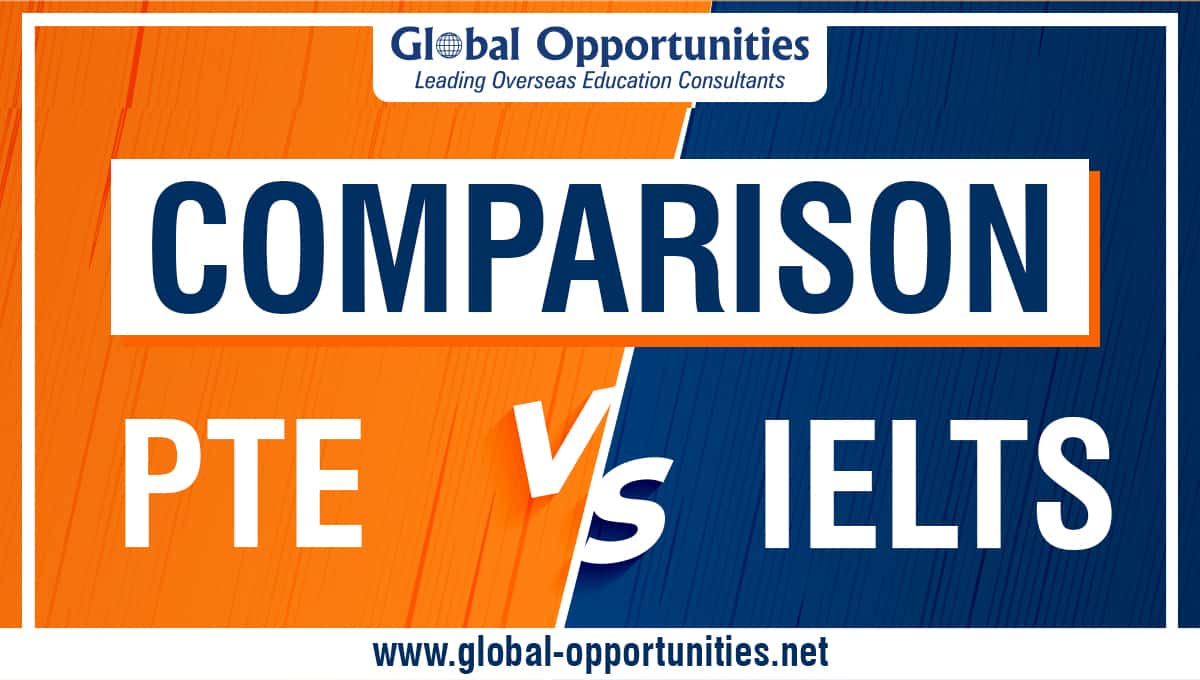 Let's have a look at the comparison between the PTE and IELTS exams that can assist you with a selection of the test.
Points to Consider
                  PTE
                        IELTS
Complete Name
Pearson Test of English
International English Language Testing System
Organizations that conduct the tests
Pearson PLC Group
IDP and British Council
Sections
Listening, Writing, Reading, and Speaking
Reading, Speaking, Writing, and Listening
Duration of the test
3 hours and 11 minutes
2 hours and 40 minutes
Exam mode
Computer-based
Computer-based/Pen and paper
Time given to answer each question
Fixed time
No fixed time
Exam Fees
13000 INR
14000 INR
Results Declared
Within 5 days
Within 13 days
Difficulty Level
Moderate Level
Moderate Level
Validity of the results
2 years
2 years
Maximum age to appear for the test
16 years
No age limit
Countries accepting
UK, USA, Australia, New Zealand, Singapore, and Canada
Europe, UK, UAE, Canada, USA, Australia, and New Zealand
Assessed on the basis of
Overall Score
Listening Score
Reading Score
Speaking Score
Writing Score
Spelling Score
Grammar Score
Vocabulary Score
Written discourse Score
Oral Fluency Score
Reading Score
Writing Score
Listening Score
Speaking Score
Overall Score
Rescheduling of the Date
You can reschedule your test for free within 14 full calendar days before the test.
If you reschedule the test between 13 and 8 days before the test date, you will be charged 50% of the test fee actually paid.
If you reschedule 7 days or less before the test, you will need to pay a new test fee and no refund will be given.
If you want to reschedule the date of your IELTS test, you can request a test date within five weeks before the test date only after the deduction of the cancellation/postponement fee.
Important note: A new test date must be given within the three months of the original date.
To know more about PTE and IELTS connect with us, today by calling @ 1800111119 or register at www.global-oppportunities.net
Related Post: